"Where an individual is weak or vulnerable, there is strength in a group."
This particular Japanese proverbs resonates a great deal with the Sazae business. Whether it is to describe our internal team synergies or the attitude that we have towards building external business partnerships, we believe collaboration gives us the most significant competitive advantage. We hope to have the chance to meet your team too soon.
Ayumi - Founder & IT Consultant

Ayumi founded Sazae in 2010 when he saw an opportunity in the IT market for an agency that specialises in serving Japanese businesses which are based in Australia. His background is in Web/Mobile Apps development and has accumulated a wealth of consultation experiences through corporates and other innovative projects across Japan and Australia.
An entrepreneur at heart, Ayumi is passionate at evaluating different business models, understand the company's IT infrastructure and to design the best technology solution to help them reach their business goals.
When he first arrived in Australia, he found a lack of support for Japanese IT professionals, so he founded JAIT (which is now in Sydney, Melbourne, Adelaide and Tokyo) a networking event for Japan & Australia professionals to exchange ideas and learn from each other's culture. Under Ayumi's leadership, the community had grown to over 700 members since the humble beginning in 2009.
Takeya - COO | PMP | MBA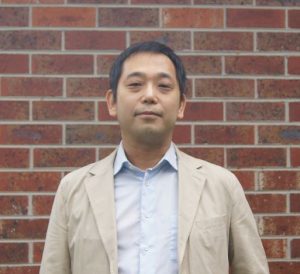 Experienced IT consulting in Japan at System Integration company and global consulting firm.
The main area was business/IT transformation, such as global supply chain transformation in high-tech or manufacturing industry.
After moving into Australia in 2015, Takeya conducts IT manager role in the company in Sydney and Melbourne.
With the main theme of "Digital transformation" and "How to accelerate the business with the technology", Takeya organizes several projects.
Having many project management certificates, such as ITIL, Prince2, and PMP (Project Management Professional), and Master degree in Management & Information Science.
Jinah - Project manager & Web developer
Jinah specialises in web development and overseeing a variety of projects within the business. Having an eye for details, Jinah is excellent at quality control, monitoring progress and ensuring all projects are completed on time and within budget. Keeping clients and stakeholders informed throughout the entire process.
Jinah comes from a family background with both Japanese and Korean heritage, which enables her to finds pleasure in reading comics and listening to music in both languages.
Minh - Senior Full-stack/ Ruby on Rails Developer

Web development is Minh's passion and strives to brings business values to every client.
Taikei - IT Engineer
Thuong.P - WordPress Developer / Designer

Thuong's experience ensures that she has the ability to determine which application to best meet the Client's needs.
Hai – Drupal Team Lead

Hai's experience comes from the delivery of 60+ success projects, 40+ Drupal 7 themes, 20+ drupal 8 themes since 2014.
Kim - Senior Full-stack Developer

Kim has 5-year experiences with PHP, JS, MySQL; 5-year experience with Drupal CMS; 1-year experienced with WordPress, Magento; experienced with developing web app using HTML/CSS/JS, jQuery, Angular 4, Codovar, and Ionic, NodeJS.
Thuong.N - Data Analyst

Thuong has 6 year+ experience in web app, mobile app testing and business analysis. To keep up-to-date with the trends, he's committed to learning something new everyday.
Logan - CTO & Senior developer
Before joining the business, Logan had lead multiple IT teams in various industries including, manufacturing, media, retail & health. Logan strongly believes that applying the right technology in businesses can reduce labour & time costs, and he's passionate about building the most efficient architecture for businesses.
Logan's strength is in project design and to identify the most suitable resources to address different requirements. He's responsible for putting together teams of talents to deliver projects most productively and cost-effectively.
Logan is the father figure in the company, always looking after each person in the team and ensuring everyone is feeling positive about their roles.
Sammie - Strategist & BDM (EMBA)

With a background in advertising, branding, marketing and film production, Sammie found great passion in leveraging his creative experiences to solve business problems through innovative solutions.
After earning his Executive Masters of Business and Administration (EMBA) from University of NSW, Sammie subsequently centres on building and refining business strategies, helping businesses of all sizes design a path to growth and profitability.
In his free time, he enjoys the company of his family and watching his young daughter Akari grow up before his eyes.
Takashi - Cloud Solutions Architect
5 x AWS certified
Strong at IT Troubleshooting skills including network and security.
Microsoft 365 solution
Implementing firewall
IT Solution Architect / Consulting Services
Yoshiki - Sales Manager


TBC
Ayaka - KINTONE developer

TBC
Momoko - Project Management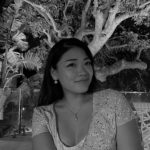 Momoko is self-motivated, enjoys facing challenges in businesses, and keen to learn multiple new things.
Thuy - Senior Full-stack/ PHP Developer

With 8 years of experience as a web programmer and enjoys seeing how technology can produce the finest results for clients.
Thong - Senior Drupal Developer

With 10+ small to complex PHP/JS projects on his resume, Thong is looking to improve with new project challenges.
Tri - Senior Front-end Developer

Tri's ambition is to become a top-level front end developer. Having completed front-end designs of over 30 Drupal themes and custom projects, he's constantly looking for new challenges.
Ha - Quality Control & Tester

Ha 4 year+ experience in web app testing, managing & supporting QC team works. She's Activeness, self-motivated, flexible, sociable and friendly