Evaluate and identify the best Drupal solution for your business
Due to lack of support and resources, there are a lot of risks and inefficiencies to remain on older versions of Drupal. At Sazae, we have worked extensively with Drupal across SMEs in multiple industries including media, finance, education and retail. Our wealth of experience in Drupal projects allows us to create a more flexible platform that is better suited to your business process and needs. Alternatively, if your business foundation is already built on Drupal, our consultants can carry out an extensive evaluation to recommend areas for improvement.
"Enterprise CMS for mid-big size project"
Drupal is world 3rd market share in CMS area, and Drupal website run over 100 million in English market. Effective to multi-function website or mid-big size website. Then, this is chosen in many enterprises, organisations, governments/councils and Education institutes. Many public organisations in US and Australia chosen Drupal.
Popular Drupal Website
U.S. : Whitehouse, NASA
Australia: Federal Government
Global: Linux, The University of Harvard, GE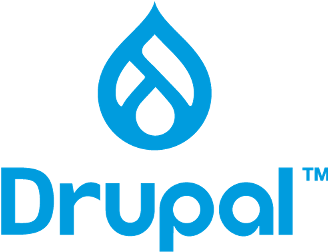 Acquia: Drupal development company
Founded in 2007 in U.S.
Developed and distributed Drupal globally
Have local office in U.K. India, Singapore, Australia and Japan.
Marked Over $200 million as sales revenue in FY2018
Evaluated as the leader in "Digital Experience Platform(DXP)" area by Gartner in 2020
Established Japan local office in 2018 and extend market share in Japan
Our Strength in Drupal Development①
Project experience and Acquia's partner
We have much experience of Drupal development in Australia.  Also, Sazae is the formal Acquia's partner in Australia market.
Our Strength in Drupal Development②
Multi-language and high quality
It is possible to deal with multi-language project based on Japanese quality.
Our Strength in Drupal Development③
Reasonable pricing
We will provide reasonable pricing with our offshore resource.
Concerns for older versions of Drupal
As Drupal 9 is already released, Drupal 7 to 8 update is the most significant update in Drupal's history. Over 40,000 modules with new features already created to extend Drupal's core functionality, businesses who have persisted with Drupal 7 and older versions are currently facing these problems:
Anxious about the lack of security updates & ability to protecting data
Performance of core system gradually declining
Shortage of discussions & support resulting in an increase in tech expenditure
Coding hand over and collaboration consistently an issue
Outdated SEO modules failing to provide holistic insights for the marketing team
Maintenance and staff training costs spiralling out of control
Ruby
Ruby On Rails
PHP
Laravel
Javascript,
C#
Node
React
AngularJS
Drupal
WordPress
Kentico
Magento
EC Cube
Shopify
AWS
Google Cloud
Unix/Linux
Windows server
Marketo
Hubspot
Mailchimp
Google Analytics
Facebook AD
Google Ad Manager
Web development for e-commerce
Migration from other CMS to Drupal
Improve web design based on personal information
Food Sales & Food Processing Companies
Development of online order system
Implementation of stock management, issuing invoice, sales price adjustment, shipping function, coordinating with accounting system etc.
Manufacturing management system development
Improve business efficiency by eliminating traditional Excel manual management and connecting to peripheral systems
Improve business process
Financial magazine web portal development
Financial reports coordination for external services, function implementation for E-learning qualifications issuing
Web site development for event companies
Migration from kentico CMS to Drupal
Implementation of event booking function, sponsor management, Marketo coordination
Development of magazine web portal for health care workers
Implementation of SNS collaborating function, e-learning function, coordinating with MA tools