We've just launched Mum's Home Delivery website!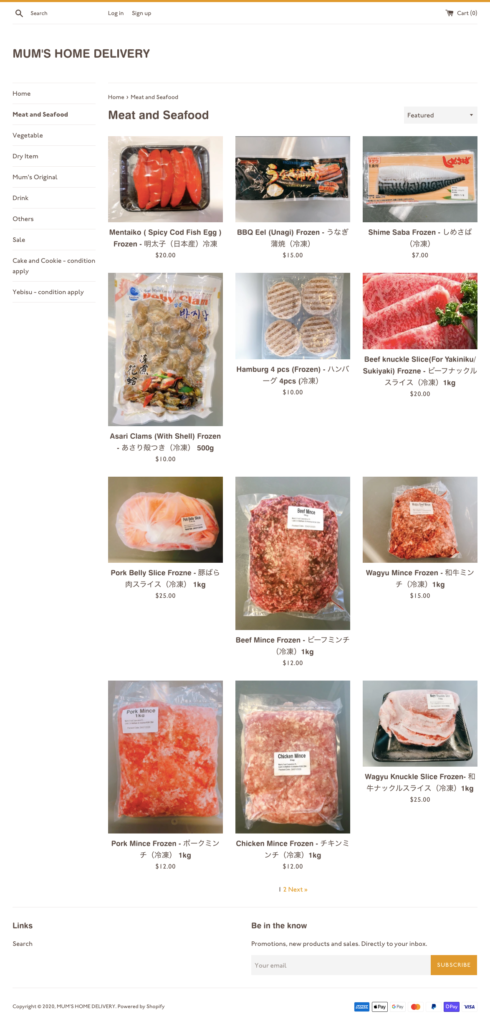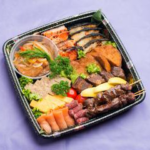 Mum's Home Delivery is an online service by Mum's Food Corporation Pty Ltd. A range of fresh foods including meats, seafood, vegetables and sweets now can be delivered to your home via this service. The company also has a tie-up with EBISU IZAKAYA which enables them to deliver fresh Japanese sushi to your doorstep.
Range of tasty foods including vegetables, wagyu, rice, sushi and hot pot set!
The shortest arrival is the next day. (No delivery on Saturday and Sunday)
Card payments only.
Minimum order is $50.
Mum's Home Deliveryは、Mum's Food Corporation Pty Ltdによるオンラインサービスです。 肉、魚介類、野菜、お菓子など、さまざまな生鮮食品をこのサービスを通じてご自宅に配達できるようになりました。 また、居酒屋エビスとの提携もあり、新鮮な日本のお寿司をお客様のお手元に届けることができます。
お野菜、お肉、和牛、お米、冷凍食材、何でも揃います!(随時仕入れ商品が変わります)!
配達エリアも随時拡大!
配達日は最短翌日!
日曜、祝日以外は配達可能!
お支払いはオンラインカード決算!
ミニマムオーダー$50(配達料はなんと$5)!
Mum's Food Corporation Pty Ltd
4/2-6 Waltham Street Artarmon NSW

For Restaurant Owner or Chef
(レストランオーナー様お問い合わせ):0424788801
For Home Delivery Enquirer
(一般のご家庭からのお問い合わせ):0420789883(Text Only)
Mum's Food Website
Mum's Food Facebook